Which means Dunedin IT is focused on allowing organisations to access information more straightforward, quicker, cost-effective, in new and inspiring ways. Hopefully, so you can extract some knowledge that provides value to your business or organisation.
It just so happens we use Information Technology (IT) to achieve our goal.
We apply our mission statement and long term goal to everything we do in Dunedin IT
Was our performance pushing us further to our goal?

Will this new product or service be inspiring to use?

Does our client believe in what we believe?

Is this the right thing to do for our client?
Working with us means
Save time and money
With an IT support contract from Dunedin IT
Using an IT Strategy ensures our clients spend wisely
Proactive monitoring saves our clients time by our helpdesk team anticipating potential issues
Our clients save money by using our complete wrap-around service
Professional advice to ensure our client's get the right equipment first time around
Unlimited IT support, sour clients control their IT costs
Clients run their business; we handle the computers
Reducing stress by providing peace of mind
Help when you need it – Along with telephone, remote and onsite support, our clients can have access to IT documentation and user guides. Have an IT emergency at the weekend? No worries, we have on-call engineers. Company Data Safe – Whatever happens, we have our client's company data backed up. In highly connected and secure data centres, on our hardware, under our control. What's more, we can recreate your IT infrastructure should the worst happen. On your side – Our team takes our clients issues to heart; we don't give up on challenging problems that may not be necessary within our control or provide any reward. Our reward is long-term relationships with our clients.
Staying Compliant and Secure
Going Further – Some of our clients employ additional services such as security awareness learning and data loss protection software.
Certifications – Clients can seek our advice on GDPR, Cyber-Essentials and other ISO certifications.
Report Card – Our clients receive an annual report card outlining any weakness in their IT infrastructure.
Security as a Standard – Dunedin IT Security Suite provides five core layers of protection as a standard for our clients.
Increase Productivity
Things just work
 – From cabling, laptops, servers to the internet connection. We take time to ensure our clients get the most from every purchase, every decision they make, to ensure their IT keeps evolving.
Improved Connectivity
Fast & reliable internet connections
Telephone solutions that work across all devices in any location
Work from anywhere & any device
Reduced Downtime
Downtime costs clients money, either directly or downstream. We make it our mission to reduce downtime through planning, scheduling and proactive monitoring.
New ways to be competitive
Organise your company information so it becomes a business process
Communicate & work with your team & clients through new collaboration tools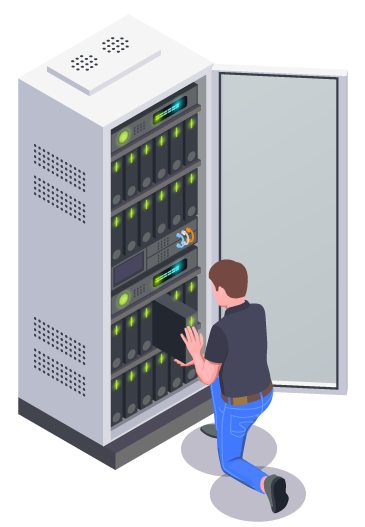 Our company values are fundamental to Dunedin IT.
They're crucial to ensuring that the company can grow while maintaining the reputation we have built over the last ten years.
When recruiting staff, we look for those that can demonstrate these characteristics out with qualifications and experience. We continue this journey with our internal processes and performance reviews centred around these values.
We deliver trust in technology through the execution of our solutions
We challenge ourselves to grow our knowledge in everything we do
We look for opportunities to be a hero without reward
We are personally ambitious and only interested in beating yesterday
We are for the customer; we provide enlighten hospitality
Trust
Clients Supported
---
Trusted by a wide range of clients
Skills
Team Size
---
A dynamic pool of skills and personalities!
Experience
Tickets Solved
---
Over 10 years of experience